A selection of freelance website design and development projects for both individual clients and businesses. The majority of the work is built on standard web platforms with additional custom HTML, CSS, and JavaScript.
The Future Happened: Designing the Future of Music
Museum of Design Atlanta (MODA)
(April 2020)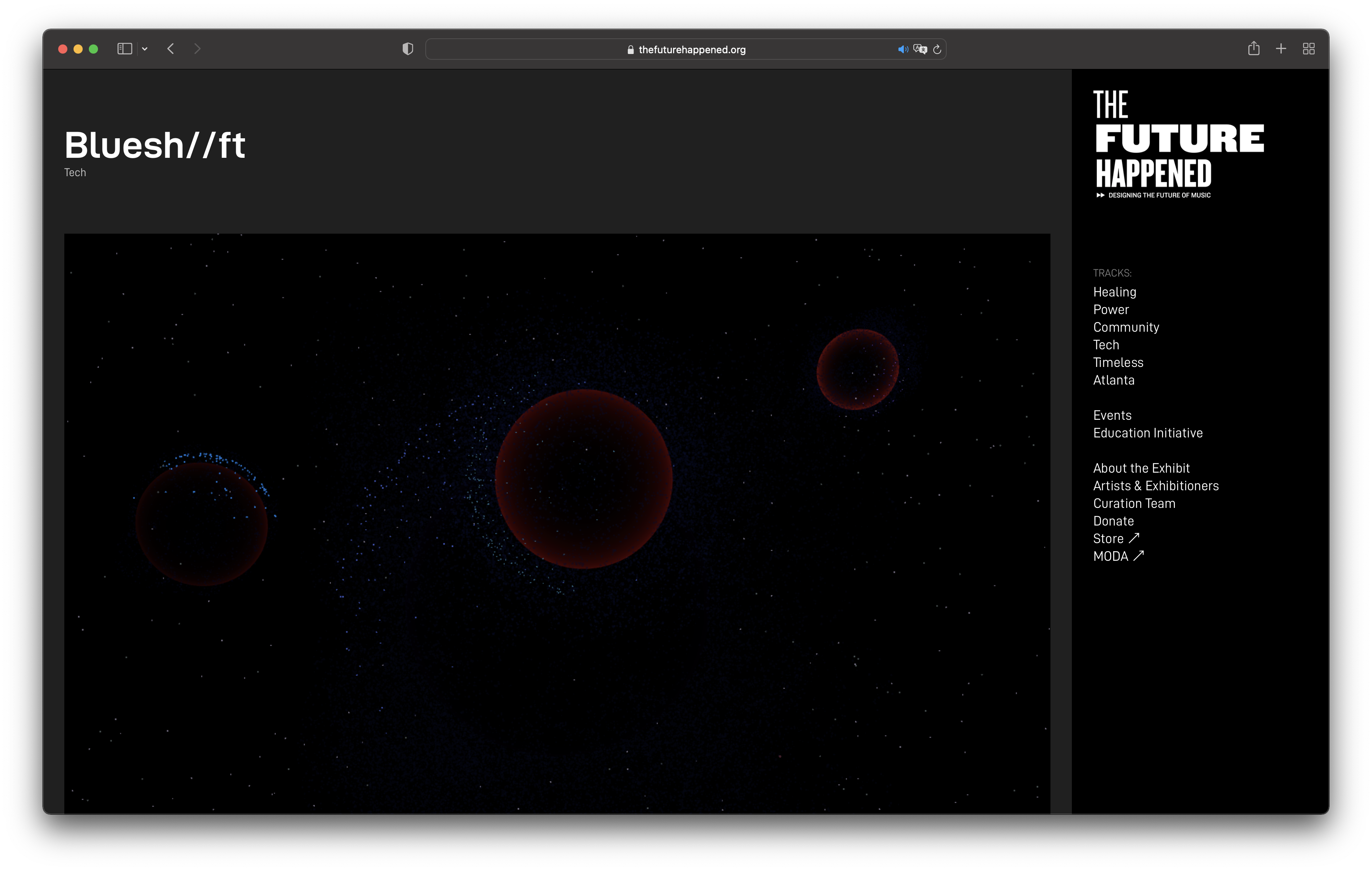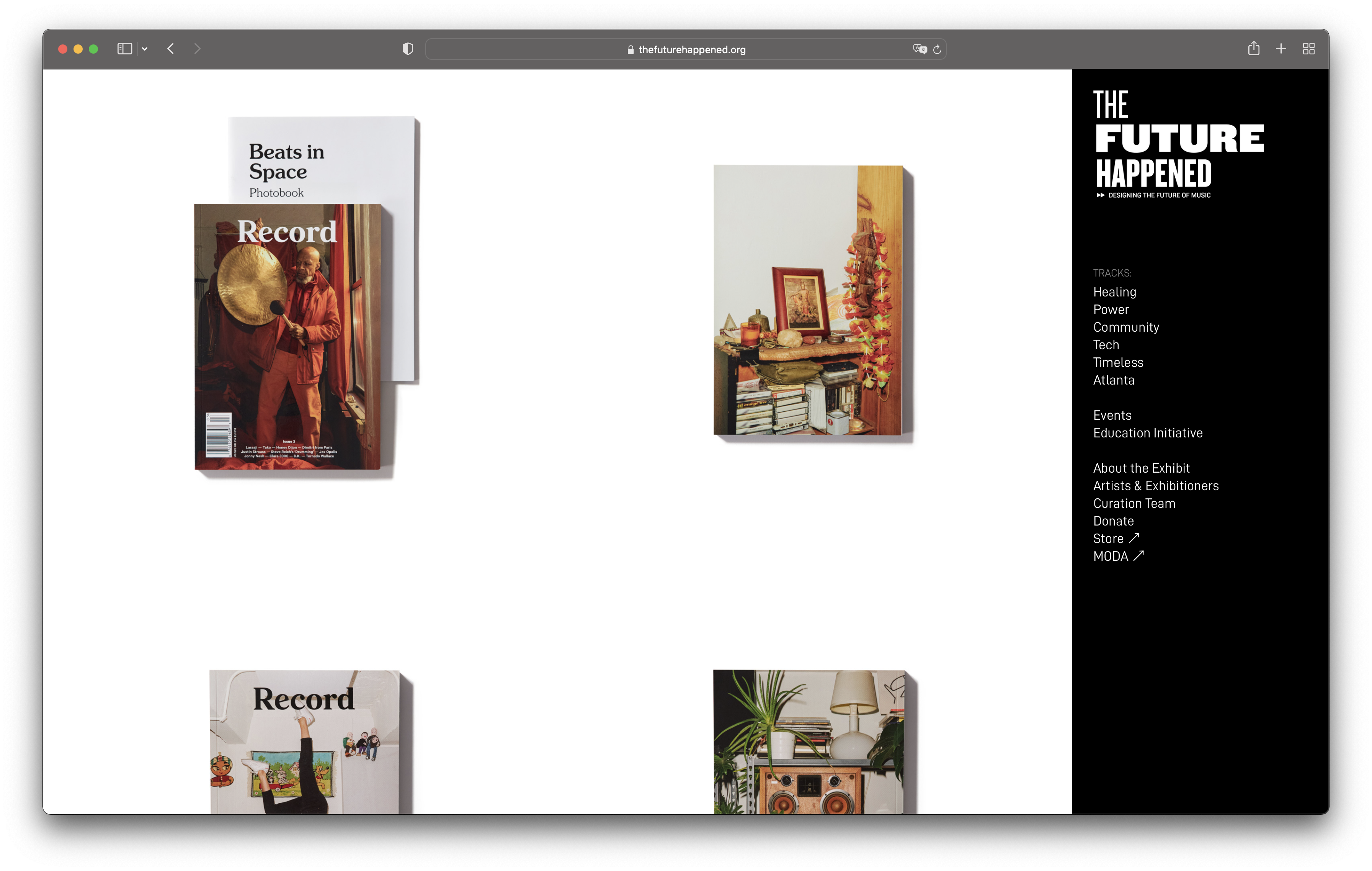 [ view exhibition ]
The Future Happened is an exhibition that examines how design and art deepens our relationship with music. Exploring how design can be key in sharing our stories and amplifying our power to make a difference in the world. Examining innovation and technology that enhances connections and opens doors, reinforcing our capacity to spark change.
This was the first digital-only exhibition put on by MODA, an experiment to see the potential reach for future digital experiences. I was invited by Lawrence Azerrad and MODA to help architect the user experience of the exhibit, and then design and build the website itself.
Press:
[ It's Nice That ]
[ Recording Academy – Grammy.com ]
[ Fast Company ]
Development Platform:
Cargo Collective
Role:
Lead Web Designer, Producer, Developer
Production Team:
Lawrence Azerrad - Lead Curator

Ruby Savage - Curator

Floyd Hall - Curator

Marlon Fuentes - Curator

Sarah Panzer - Associate Curator, Producer

Harika Adivikolanu - Education Initiative Author, Producer, Web Designer

Omar El-Sabrout - Exhibit Text Author / Editor

Seetharaman Subramanian - Web Production

Daniel Karaj - Web Production, Lead Interview Editor

Oriana Ren - Graphic Design
Songwrights Apothecary Lab
Esperanza Spalding
(August 2021)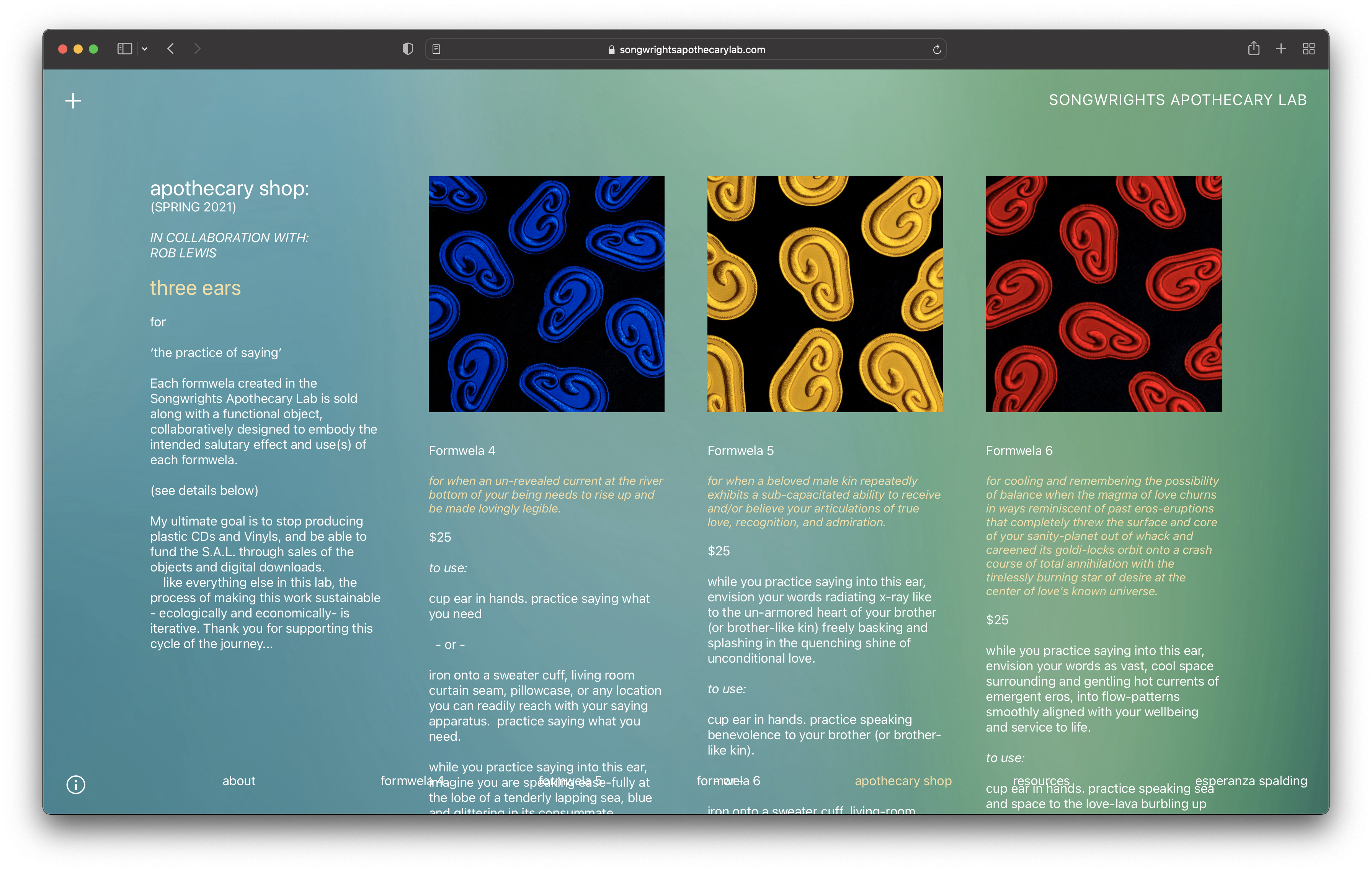 [ view the site ]
Esperanza Spalding is an award-winning jazz musician, performer, writer, and researcher based in Portland, OR, and is presently paid by Harvard University to co-create and learn with students enrolled there, working on developing creative practices that serve the restoration of people and land.
"Songwrights Apothecary Lab (a.k.a.
S.A.L.)
seeks to respectfully dip into the healing seas of music/musicianship/song, and distill a few grains of piquancy which carry the life-renewing flavor of the unfathomable ocean of human resiliency, then work those grains into new musical formwelas, to enhance the healing flavors and intentions innate in all works of devoted creatorship.

In this ongoing lab, we experiment with sprinkling the many distillations of S.A.L. into our song wrighting, and invite you to taste/hear these enhanced essences and flavors."
Publisher Arts
(May 2021)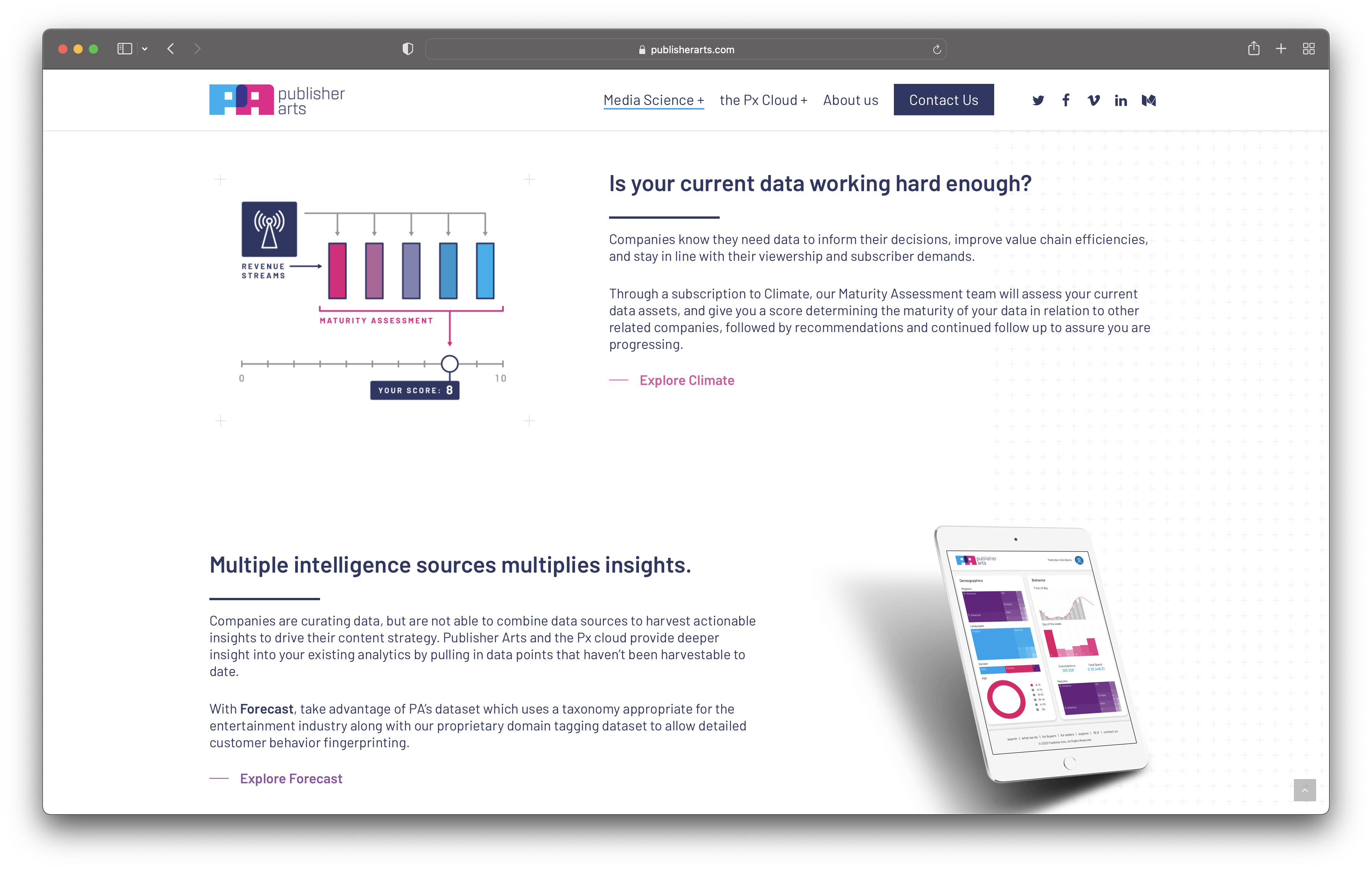 [ view the site ]
Publisher Arts, so to be rebranded under the name Pando Analytics, is a digitan analytics startup based in Salt Lake City, UT. Their goal is to create a suite of analytics tools to help generate, analyze and deliver understandable and impactful data insights for media and telecommunications companies, in addition to the OTT services built on top of their physical infrastructure.
Development Platform: Wordpress
Role: Director of Design / Designer & Developer @ Publisher Arts
Walnut Golf Club
(October 2021)
[ view the site ]
Walnut Golf Club is a small startup based out of Provo, UT. Walnut owns a number of physical buildings where they provide private golfing bays–similar to Top Golf–where their members can play rounds of digital golf, using the well-known Trackman Golf Simulator. They offer subscription packages where members can bring friends and family to experience hundreds of famous courses from around the world, while staying warm and protected from the elements.
Development Platform: Cargo Collective
Role: Designer & Developer @ The Grounded Company
MXP Communications
(June 2021)
[ view the site ]
MXP Communications is the parent company to two different local Salt Lake City based startups, The Pod Mill and Family Audio Memories. The Pod Mill is Utah's number 1 rated podcast studio, where podcasters can come to record episodes, and let the Mill do all the hard work on the back-end–editing, cutting, mastering, and distribution. Family Audio Memories is a similar type of business, but with a different purpose. Their goal is to bring families into the podcast studio at affordable rates, to let their loved ones come and record their oral histories, telling stories, memories, and whatever else they feel important to leave to future generations. FAM then edits, cuts, and hosts those memories on a server that the families can access and share at any time.
Development Platform: Cargo Collective
Role: Designer & Developer
Cardenas Chocolate
(July 2021)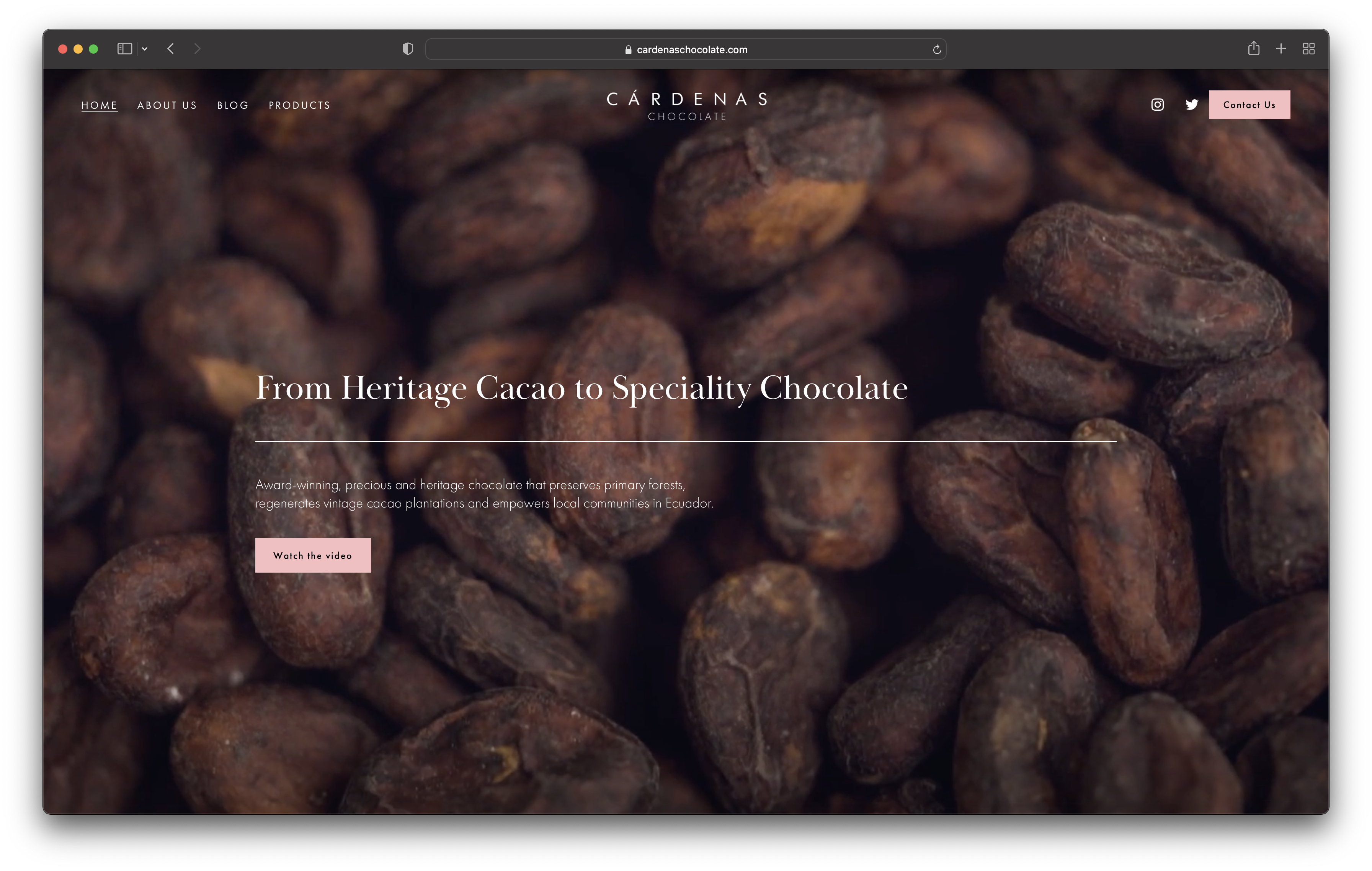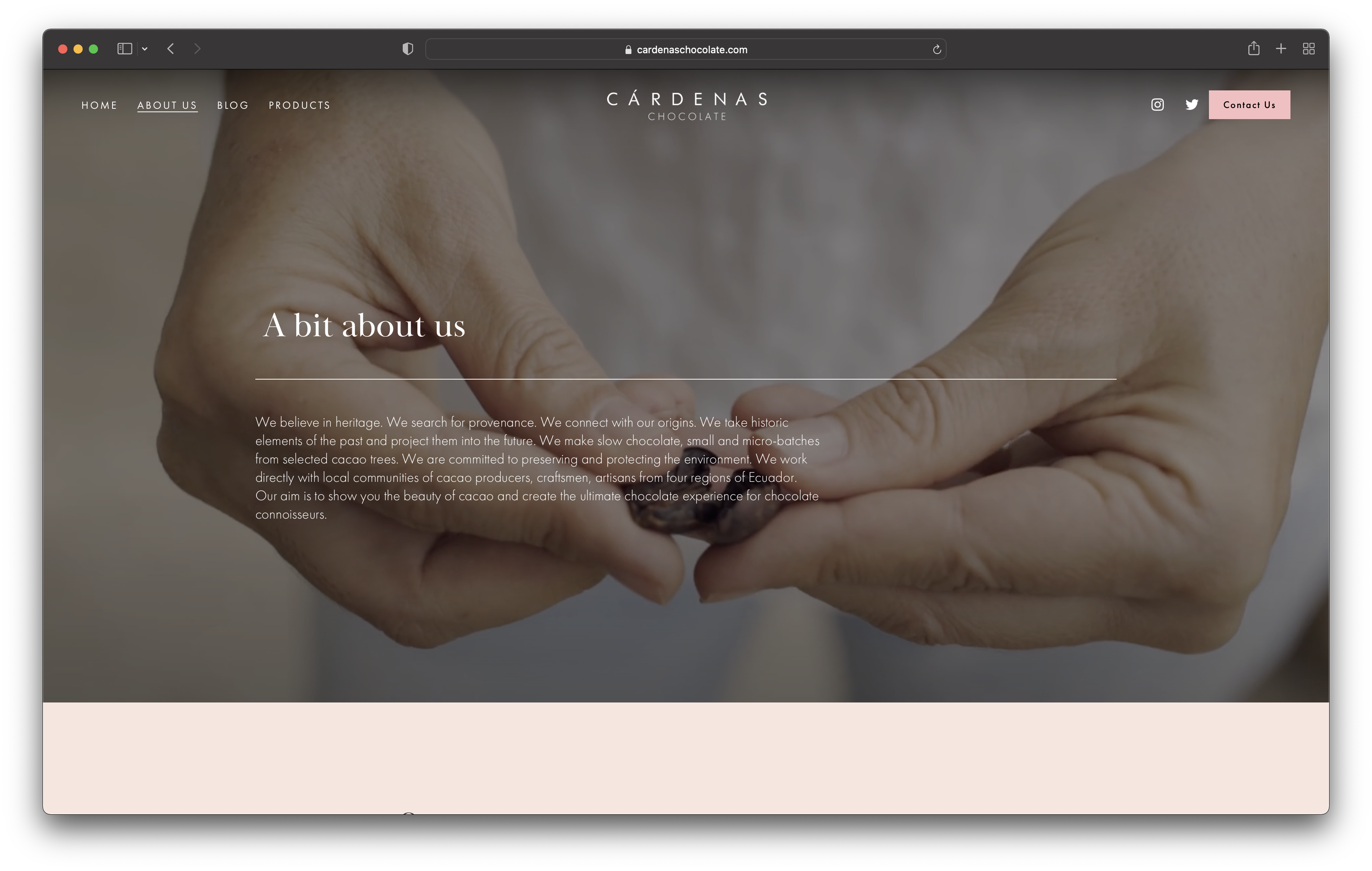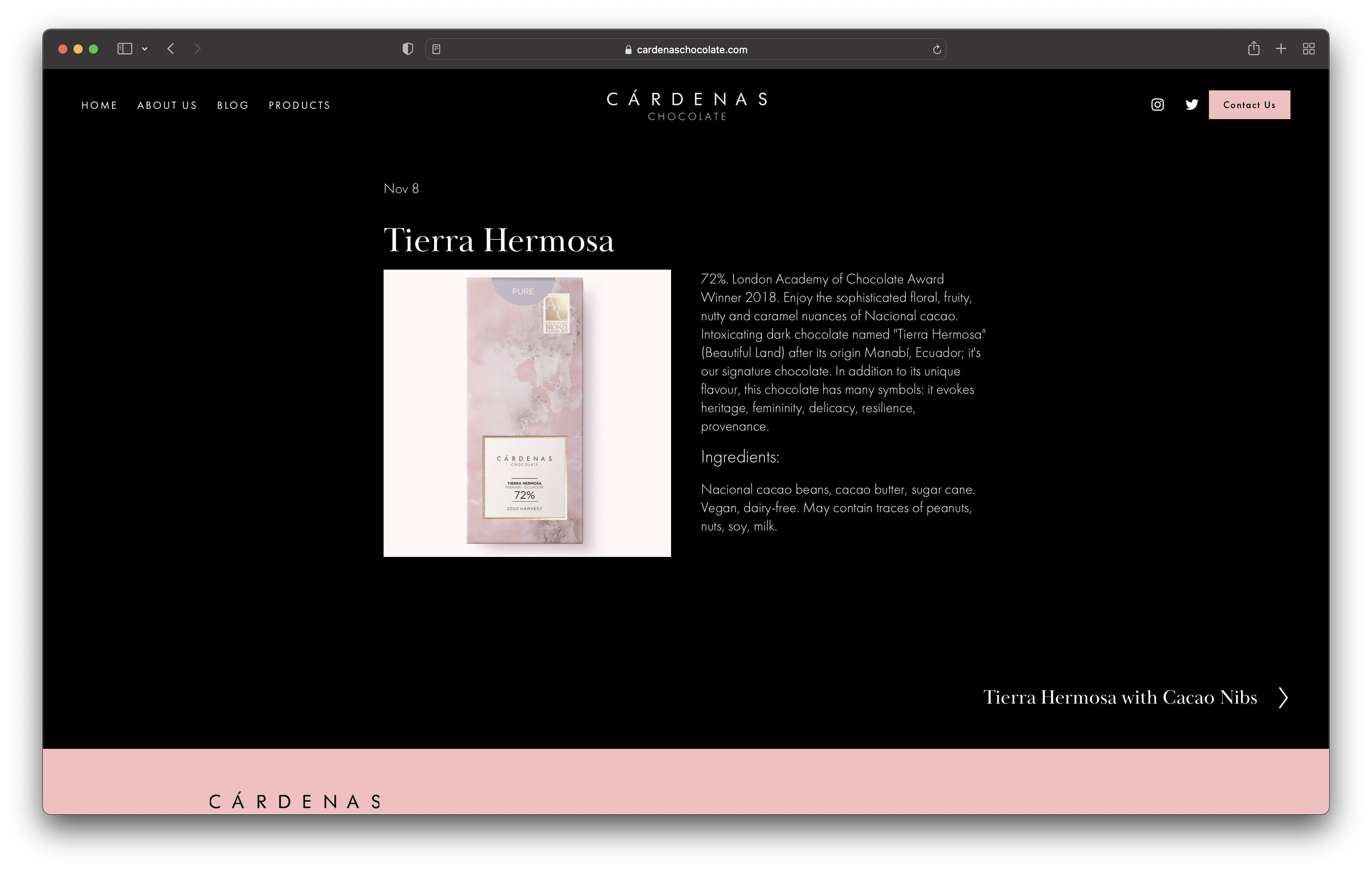 [ view the site ]
Cardenas Chocolate is a small, but award winning chocolate maker based out of Colombia. Susana Cardenas, Founder and CEO, works directly with locally sourced cocoa farmers to create the chocolate she sells, and sources other distinct flavors and ingredients from around the world to curate her selection of chocolates.
Development Platform: Squarespace
Role: Designer & Developer
I'm always open to more opportunities for projects, concepts, questions, or whatever else you might have in mind! If you're interested in starting a project or just looking for a quote, shoot me an email at christianpugsley@gmail.com.
...