Tactile Education


Speculative Module - Royal College of Art / Imperial College London
Speculative Product Design
(October 2019)

Team:
Seetharaman Subramanian
Serra Umut
Xinyu Wang




A new way of helping children gain an appreciation for an environment that they may not see for years.


Imagine a future generation of children born indoors, never allowed the opportunity to go outside until the environment has had a chance to regrow, even at least a small amount, back to its former glory. How would you teach these kids to have an appreciation for the outdoors, similar to the one that you're so fond of remembering? What steps would you have to take to make sure that they have the full experience of the outdoors, more than what a screen or virtual experience alone can show you?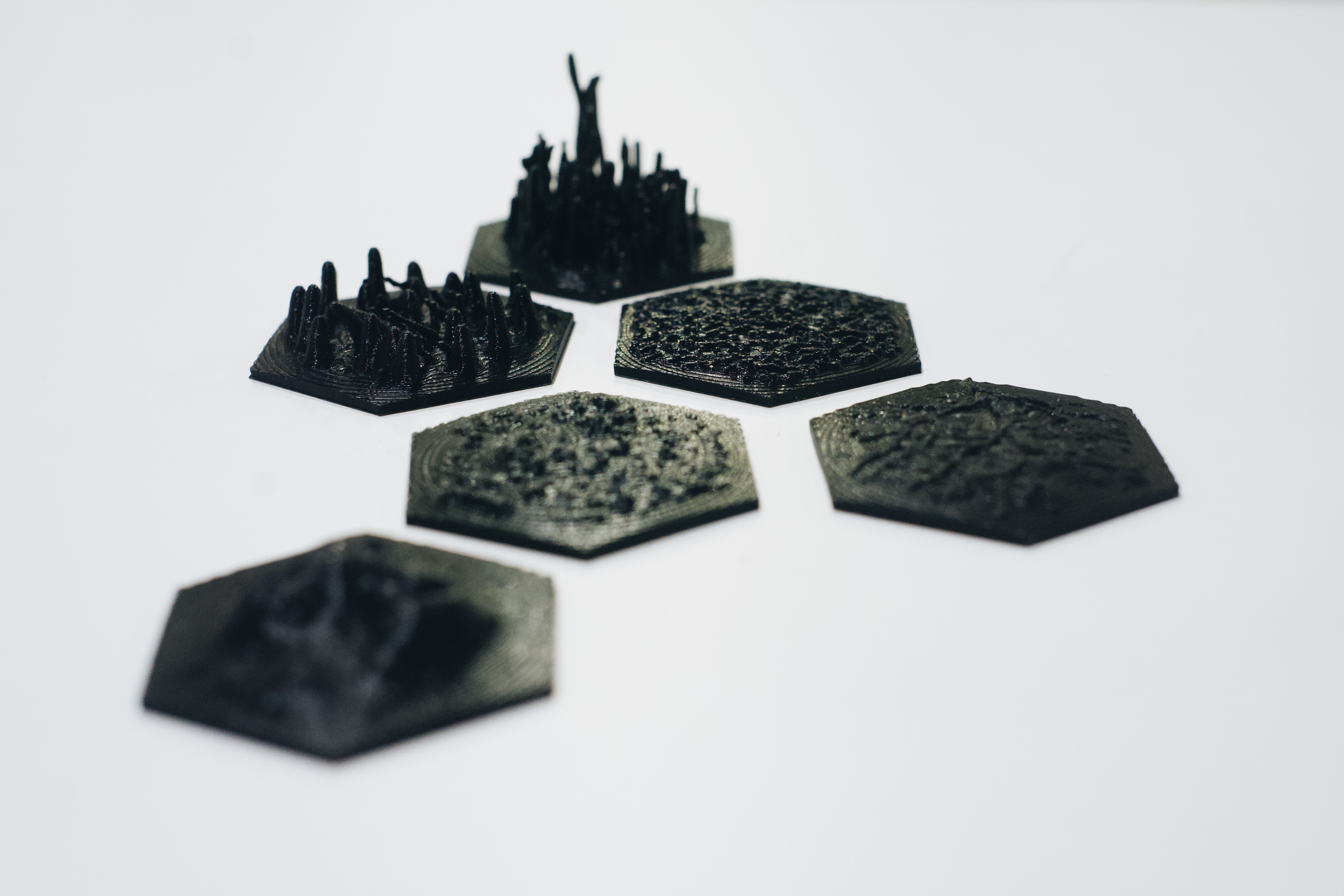 Initial prototyping.

In working through our prototyping process, we started from the basics; what textures are here around us that we would want to preserve? What would these children not necessarily have access to? Walking nearby to the park we were able to create a series of sample swatches, each representing an aspect of the outdoors that we felt were vital to preserve, each having a personal significance to each member of the team.
Each swatch was created by collecting natural materials like bark, grass, leaves, dirt, sand, moss, and even pinecones. Each material was then placed on it's own square to keep them separate, but allowing us to see them as they play together as a seires.
The natural materials were each placed on white foamcore backings, attached simply with glue or tape, keeping things low fidelity for this initial stage of creating.
Final prototypes.

After collecting our natural texture swatches, the question became, how would we recreate these in the future? What technologies would be available? And how would that combine with auditory and visual aides to create a full experience for these children?
Under the assumption that 3d printing technologies would do nothing but grow more advanced as time moves forward, we hoped to create a series of texture swatches that could be printed but ideally with more natural material, to fully represent richness of each texture. We designed each to be simple, yet diverse across the group, so they could play easily with AR or VR interventions to create the full experience for children of being outdoors.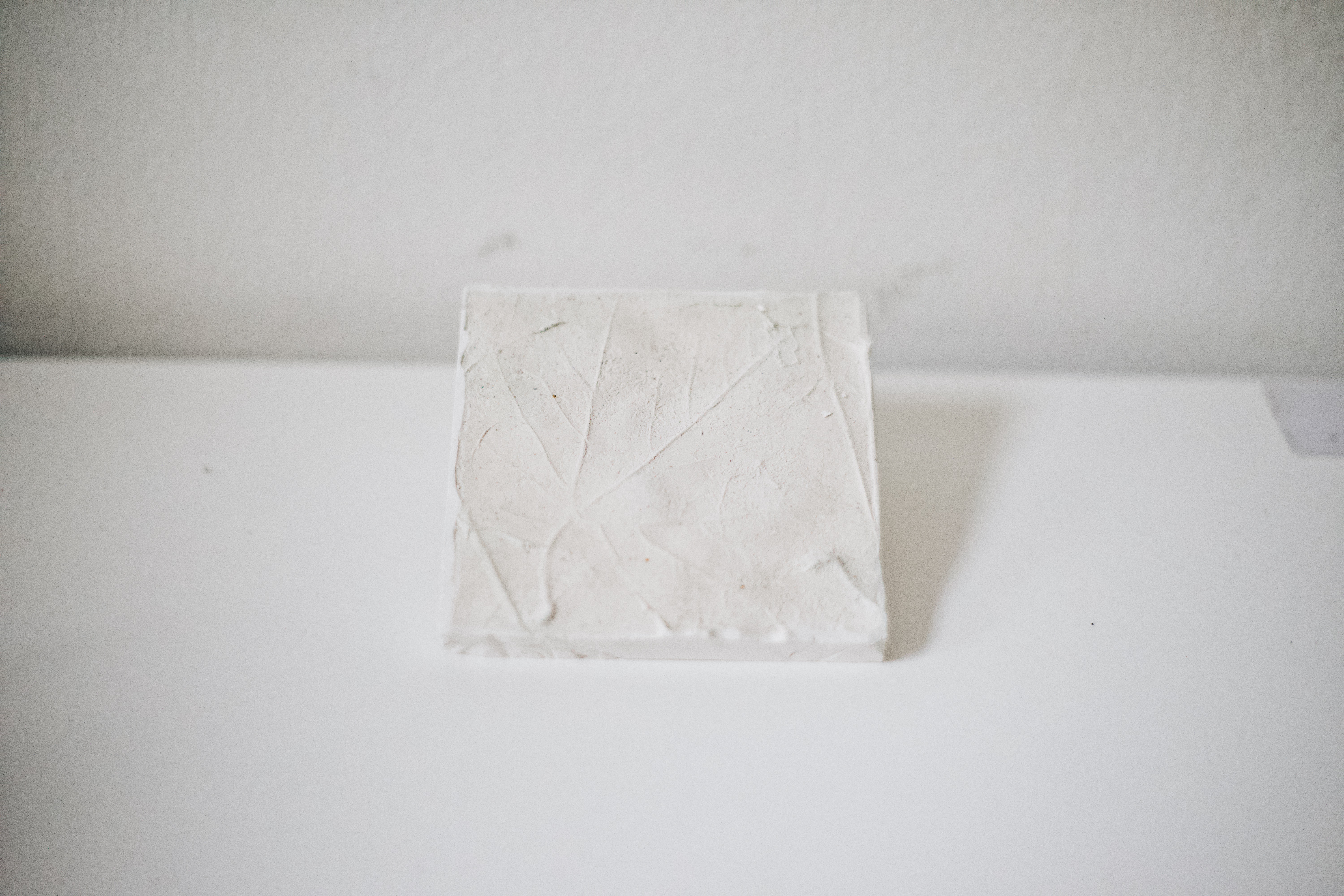 Initially we began by creating white plaster molds, with the hope that we could simply project the image of the texture over the top of the sample, immitating what we imagined as the final solution and experience.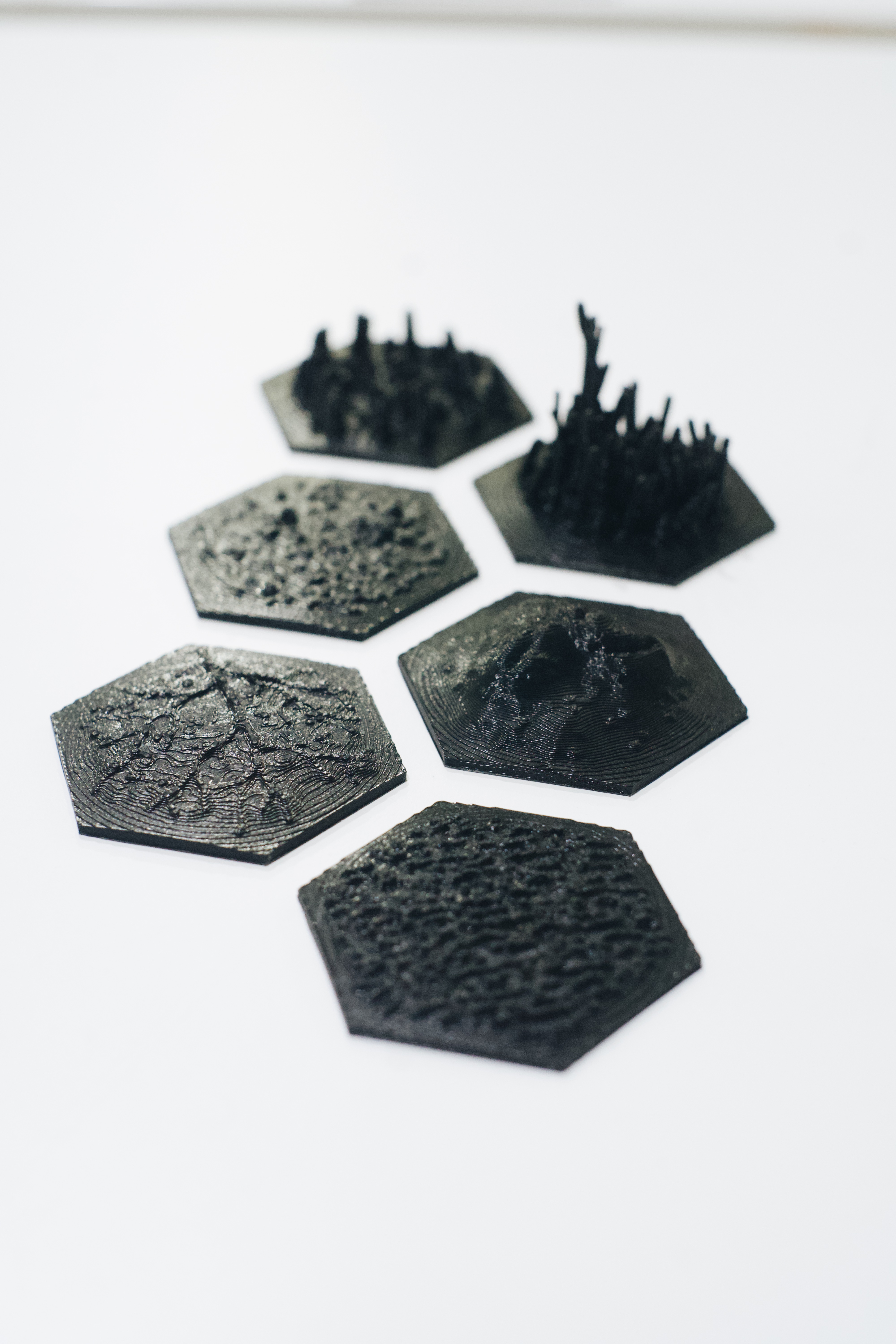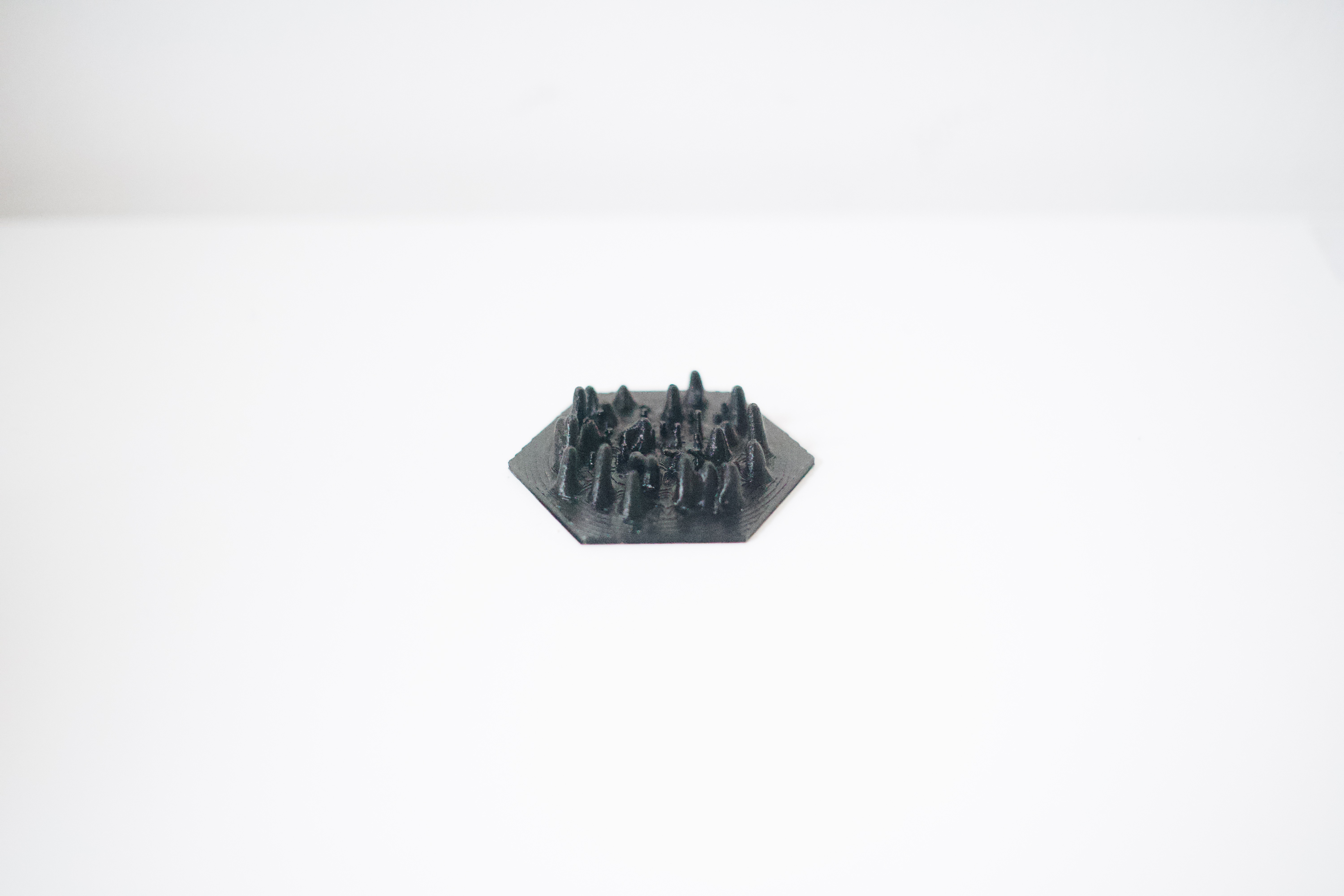 Each of our final 3d printed texture swatches were created to simulate each of the textures that we explored in earlier stages, but then allowing for them to be small enough to handle by children.
Ideally in the future they oculd be printed using more flexible and natural filaments, creating the full experience of spending time in the outdoors, creating a link and hopefully an attachment to it just like their parent's have before them.
Today vs. tomorrow.

The ultimate goal for this project was to help children gain an appreciation for the outdoors, similar to the one that we have been lucky enough to have. This project was created pre-COVID, looking at a future where people are forced to stay indoors to help the environment regenerate. But looking at how the world has drastically changed, thanks to the pandemic, I think solutions like these may become more and more important when looking at educating children in this uncertain world.
Lastly a big thanks to my team, this was our first introduction to the GID program at the Royal College of Art and Imperial College, and right off the bat we were forced to look at problems that we didn't even know existed yet. And now look where we've ended up. Pretty amazing stuff.

...